Welcome message is a setting you can use to set up automated flow/broadcast launch for new subscribers.
An automated launch will start the message chain for the users signing up for the channel from other pages, bypassing the landing page or other subscription methods. For example, a person can simply find your community on Facebook and send you a personal message.
(!) Keep in mind that the automated Welcome message can only be launched once for each new subscriber. If that person has already subscribed to you before, the automated Welcome won't launch.
Setting up automated Welcome messages
Go to the Automation tab-> Welcome message section and click on the "New welcome message" button.
1. Title
Type in the Welcome message title. You will be the only one to see it.
2. Channel
Select a channel you want to automate. You can only set up one automated Welcome per channel.
3. Chain
Select the flow or sequence you want to launch.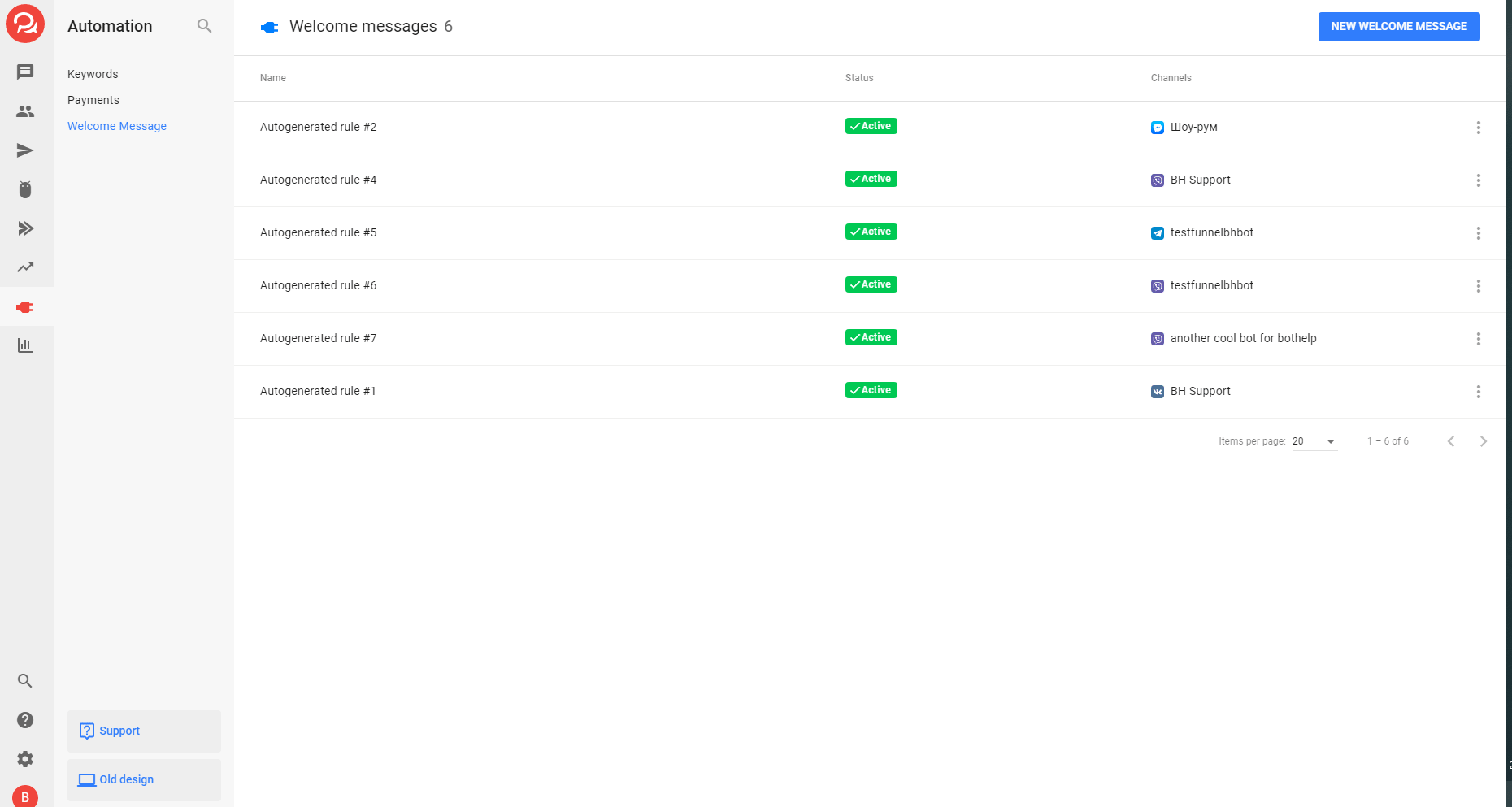 4. Message
You can type in the message you want to send to a new subscriber. If you enter the message and set up a flow launch, the message chain will launch after you send the Welcome message.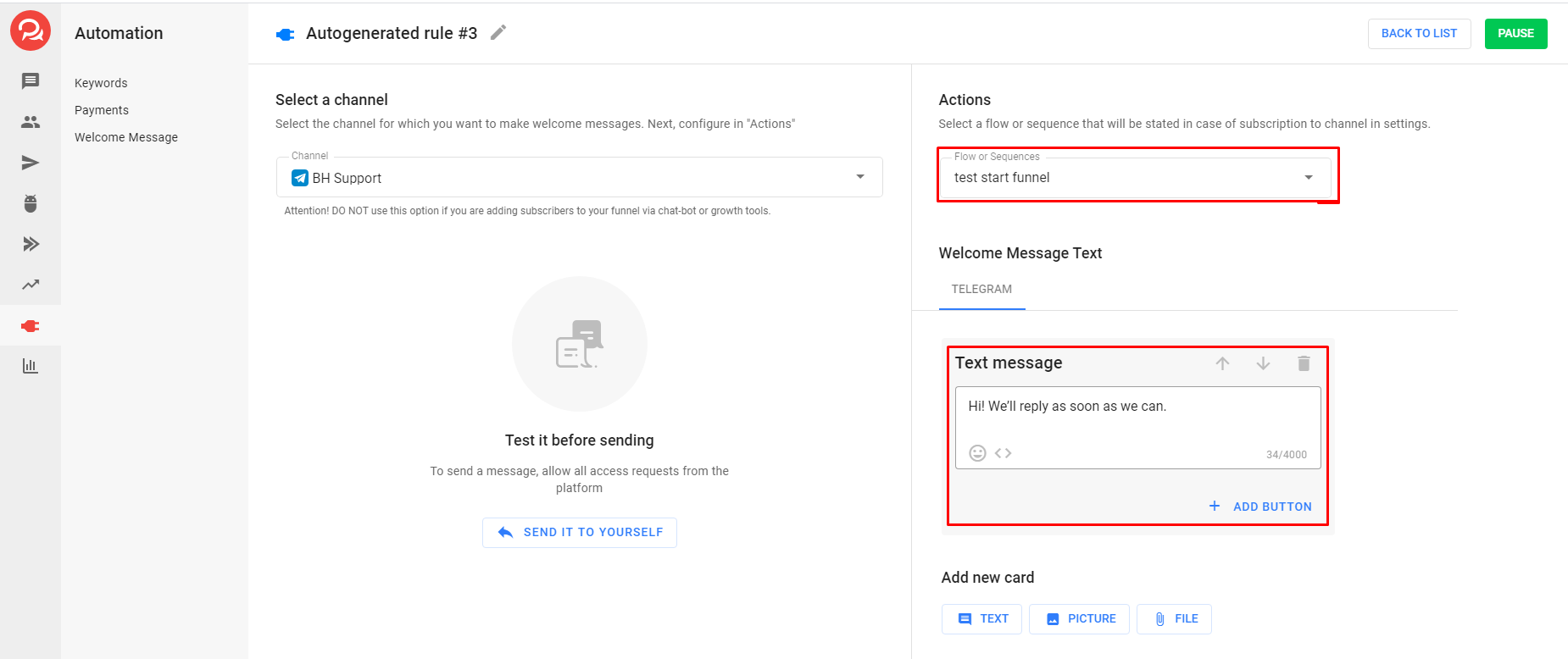 If you still have questions, you can ask them through your personal profile 😃
---
Do you still have a question? Please, write to us in the chat 😃