In the "Subscribers" section inside the BotHelp platform, you can see the current number of all subscribers in all channels, including subscribers who unsubscribed or blocked the chat with your bots.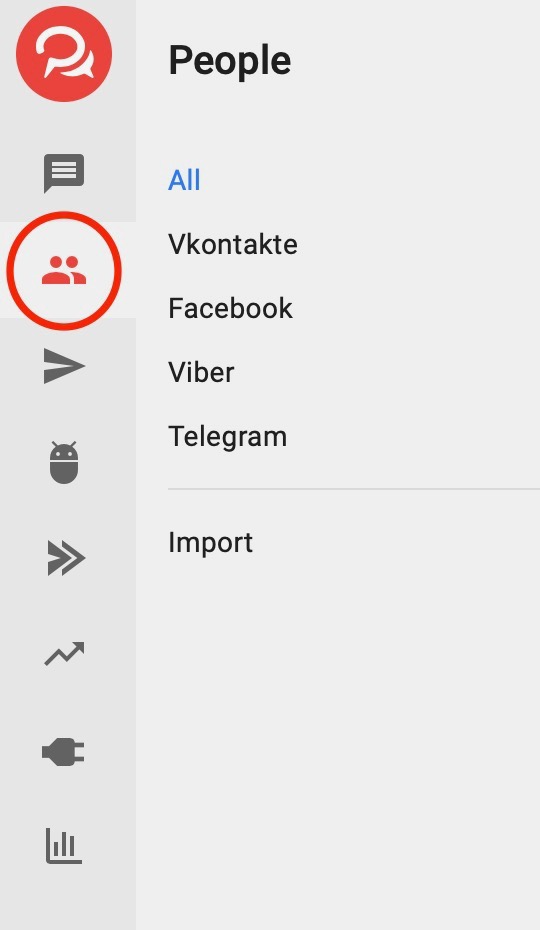 Active subscribers
An active subscriber is a subscriber to whom you can send a message. You can see the number of active subscribers in the "Payment" section.
You can filter, export or remove subscribers.
To select all subscribers, go at the top in the "Subscribers" section, click the checkbox of the drop-down list and click the "Select all" checkbox.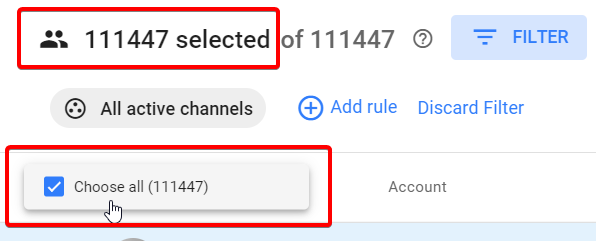 You can select only those who are displayed on the page. To do it, click the top checkbox.

To select a specific subscriber, click the checkbox next to the name.
When you connect your channel to the platform, everyone who interacts with your community / flow in messages becomes your subscribers.
Subscribers are counted for each channel separately. If the same user subscribes to both Telegram and FB, he will be counted as 2 subscribers. He will receive 2 messages from the service in different messengers or communities.
The Subscribers section displays everyone who ever subscribed to the channel. The Payment section or inside sequence displays only active subscribers. Active subscribers are those to whom you can send a message.
The difference between the number in the Subscribers and the Payment sections is the inactive subscribers who completely stopped all messages (unsubscribed or banned the chat).
You can write manually through dialogs or subscribe the users who unsubscribed from the mailing list.
To see the number of people who unsubscribed, you can filter the subscribers by the rule "Unsubscribed" - "Yes". You can remove the unsubscribed users.
Tip: Select the platform tariff depending on how many subscribers you plan to attract.
---
Do you still have a question? Please, write to us in the chat 😃