You can generate a simple chat button for your site at Bothelp. It allows visitors to your site to write to you in messengers.
Widget does not have to be linked to the BotHelp platform, they work independently. But you can use the platform to answer questions from VK, Facebook, Telegram, Viber and WhatsApp in one place.
Read more about free chat button in our blog ↗
How to get a widget button
You can create a chat button for your site on this page:
Click on "Create Button":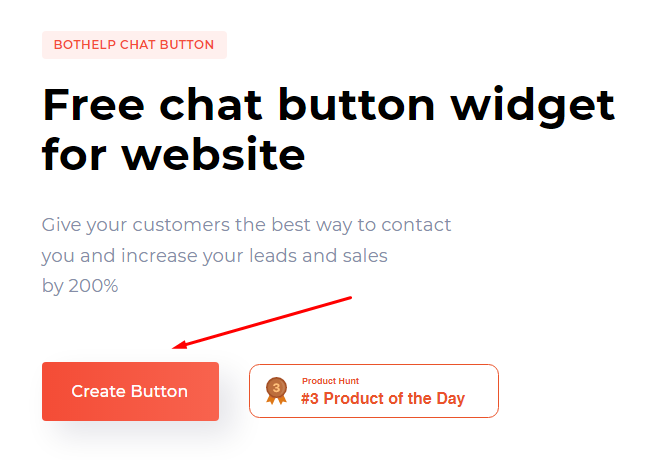 1. Select the channels you want:

2. Then enter the data required for the connection:

Detailed description of the settings for each messenger here
3. In the settings of the button you can configure its color, location, text next to the button, the type of devices on which the button will be displayed: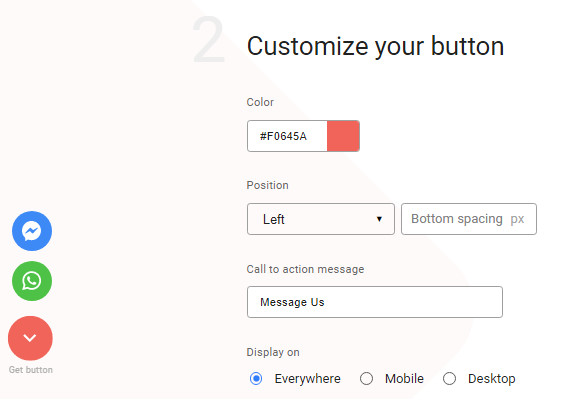 The color can only be selected when multiple channels are selected. The original button style will be used for one channel:
4. The setup is complete. Enter your email address and click "Get Code Button" to receive the code: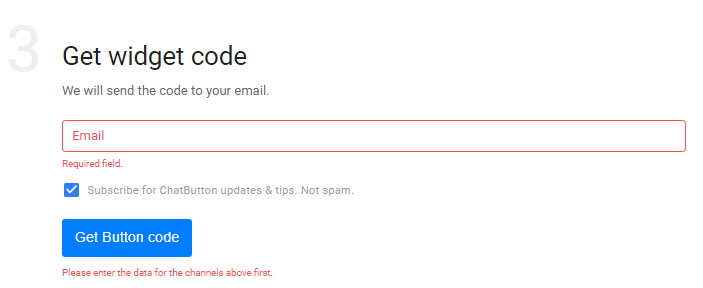 The code will be emailed and displayed on the page.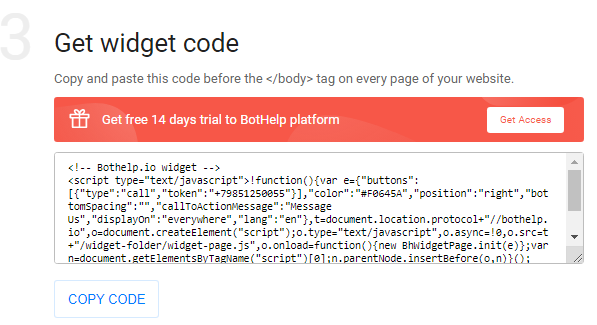 If you edit the button, the code will change.
5. Now you can place this code on your site.
Add it to every page of your site before the </body> tag.
---
If we have not answered your question, ask our support: hello@bothelp.io
To sign up at BotHelp and get a 14-day free trial click the link: