Instagram setup at BotHelp
To connect Instagram at BotHelp platform you need to have an account on Instagram and a business page on Facebook.
Step 1. Create a Facebook page
If you don't have a Facebook page, here's the guide on how you can create it:
1. Log in to Facebook
2. Go to "Main" and choose "Pages"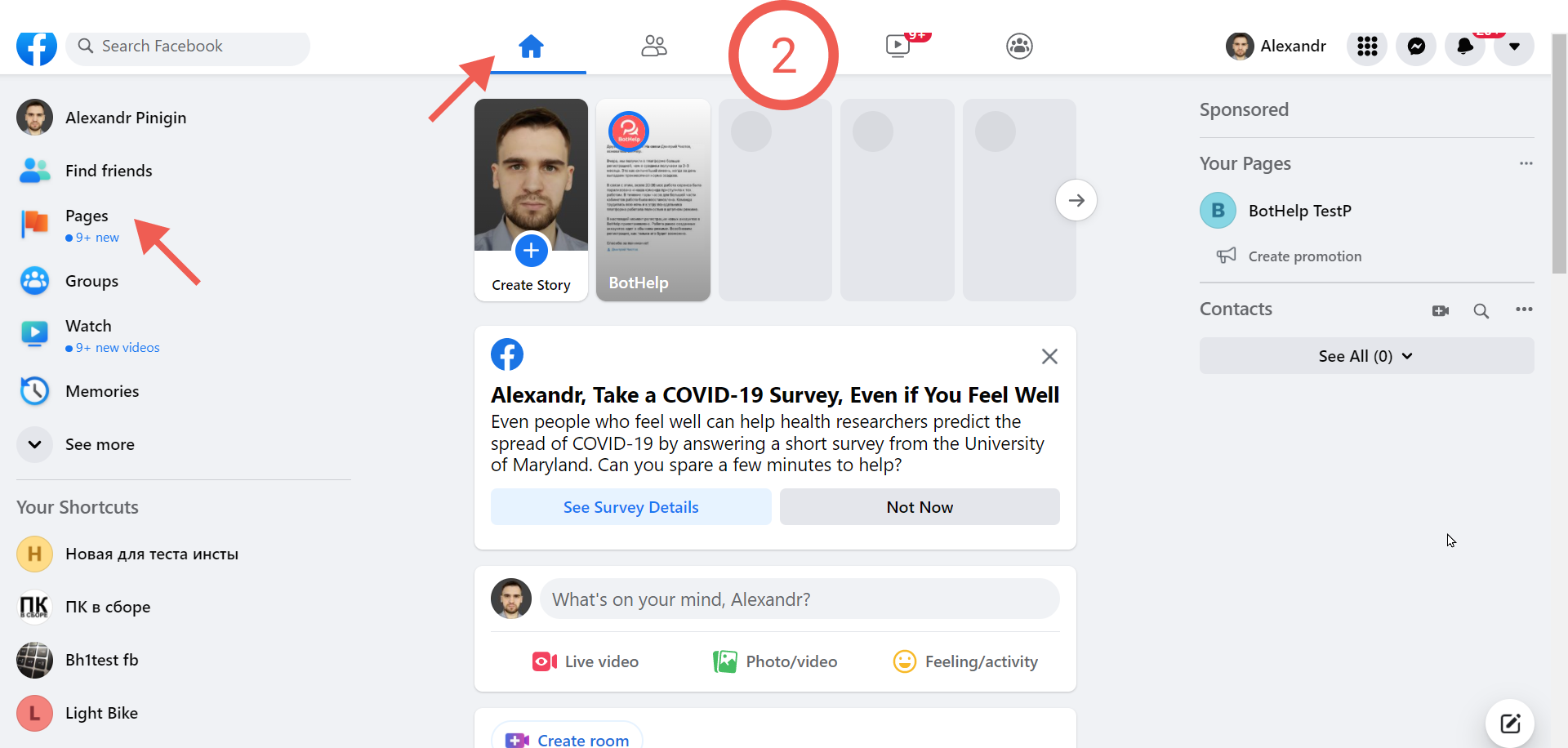 3. Click "Create"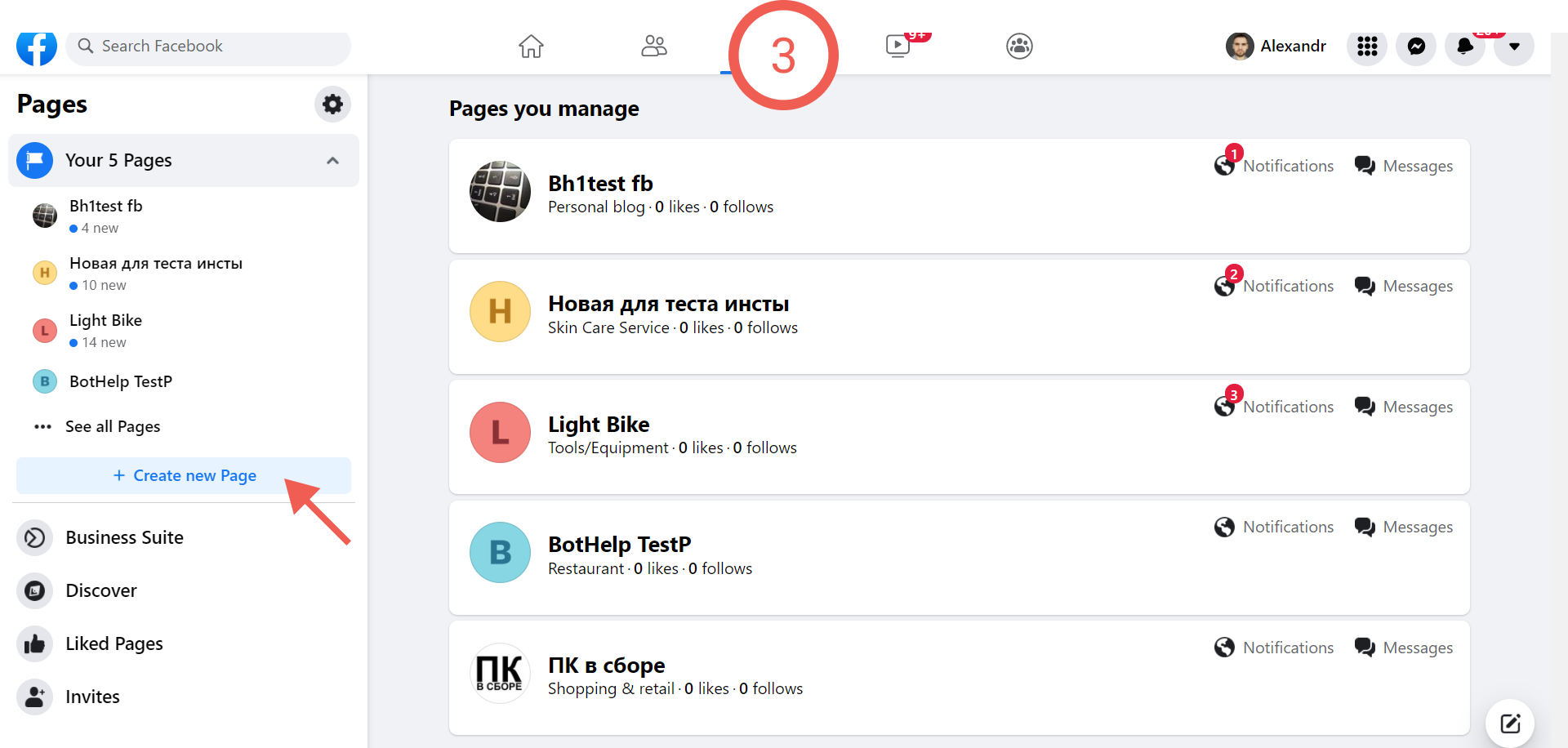 4. Put all relevant information like your page name, category, add description, link your website (if you have one) and add profile picture.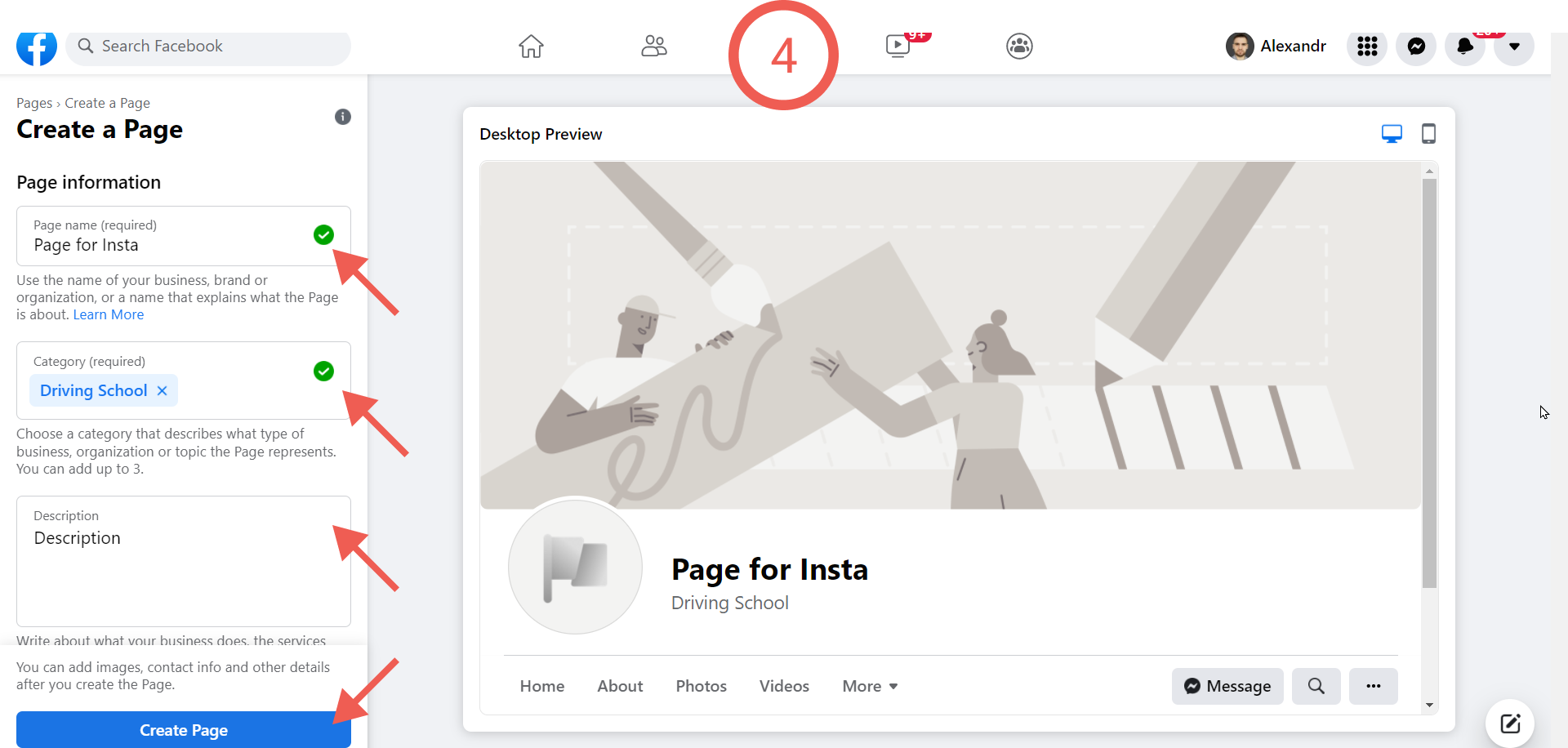 5. You page has been created!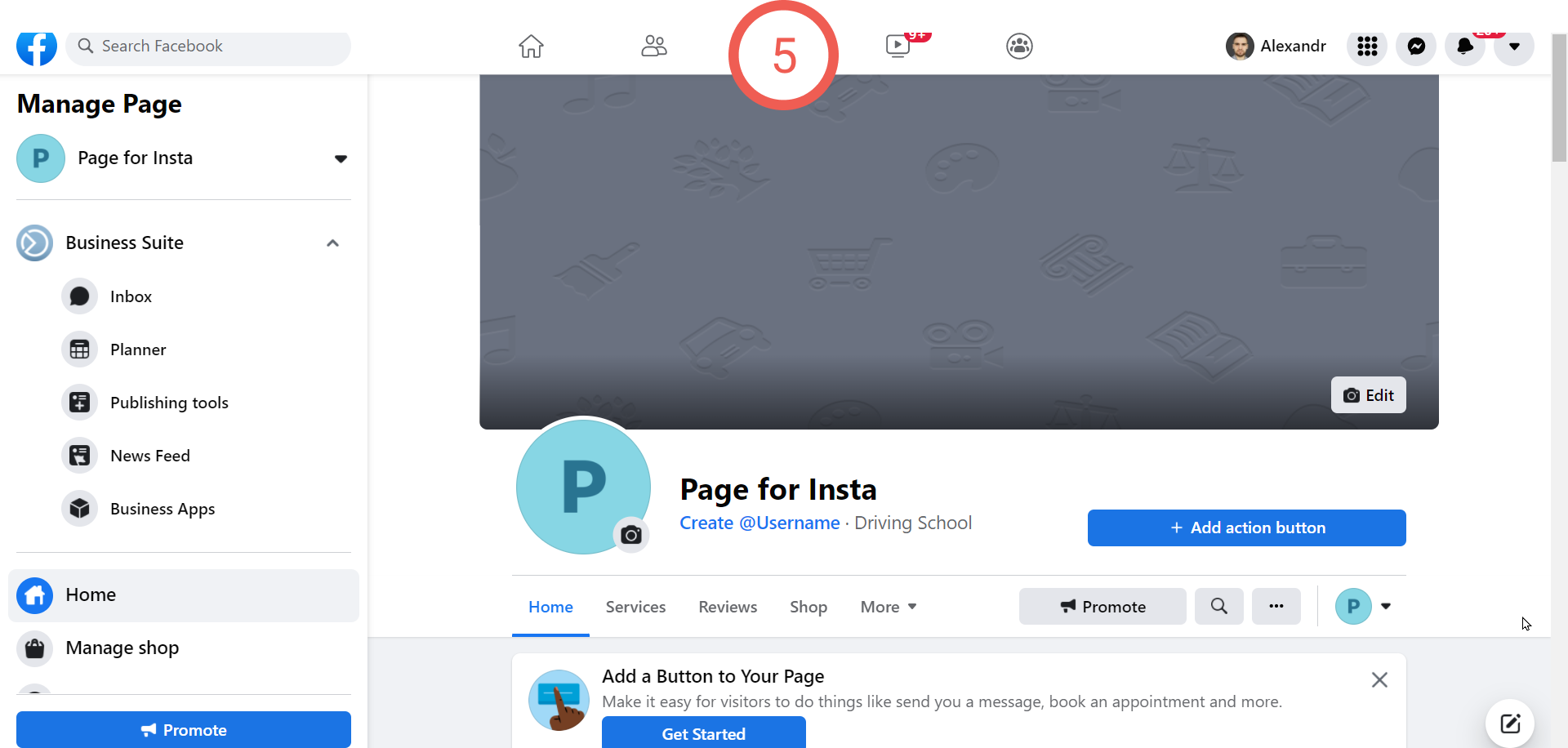 Step 2. Switch Instagram to a professional account
If you already have a professional account on Instagram, you can skip this step. For others – you will need a mobile app to proceed.
Open your Instagram profile and click Menu

Choose Settings

Open Account

Find Switch to Professional account

Choose your category (what best describes your business)

Then choose Business

Put your contact information

Log in to Facebook and link your accounts

Then connect your Facebook page to Instagram

Click "Add account name"

Link your Instagram account to your FB page

Set up your professional account by completing 4 mandatory steps

Then go to Menu – Settings – Privacy

Click Messages

Activate access to messages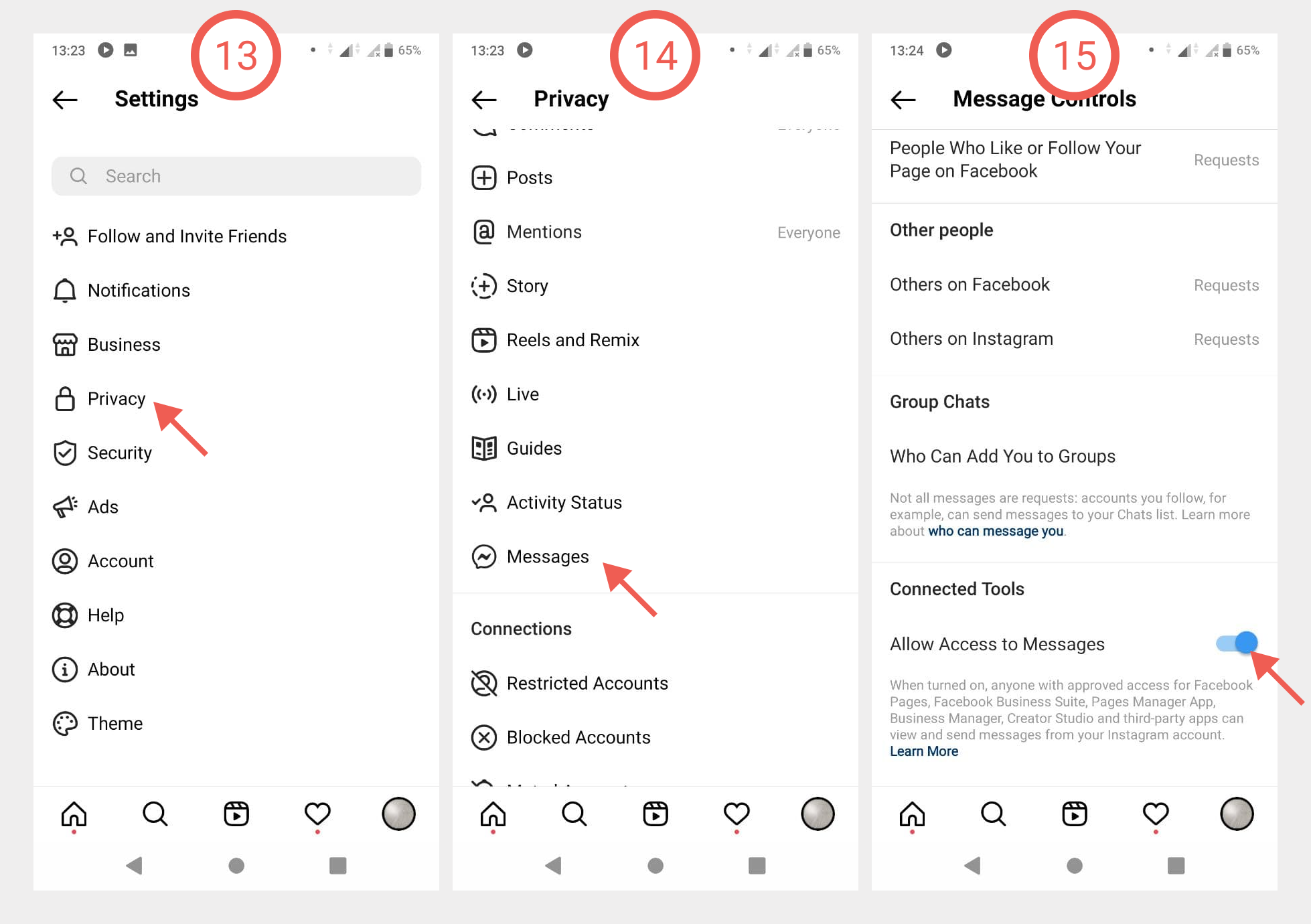 Step 3. Connect Instagram at BotHelp
After you switched to professional account, you can go on with setup at BotHelp.
1. Go to Settings – Channels and choose – Add a new channel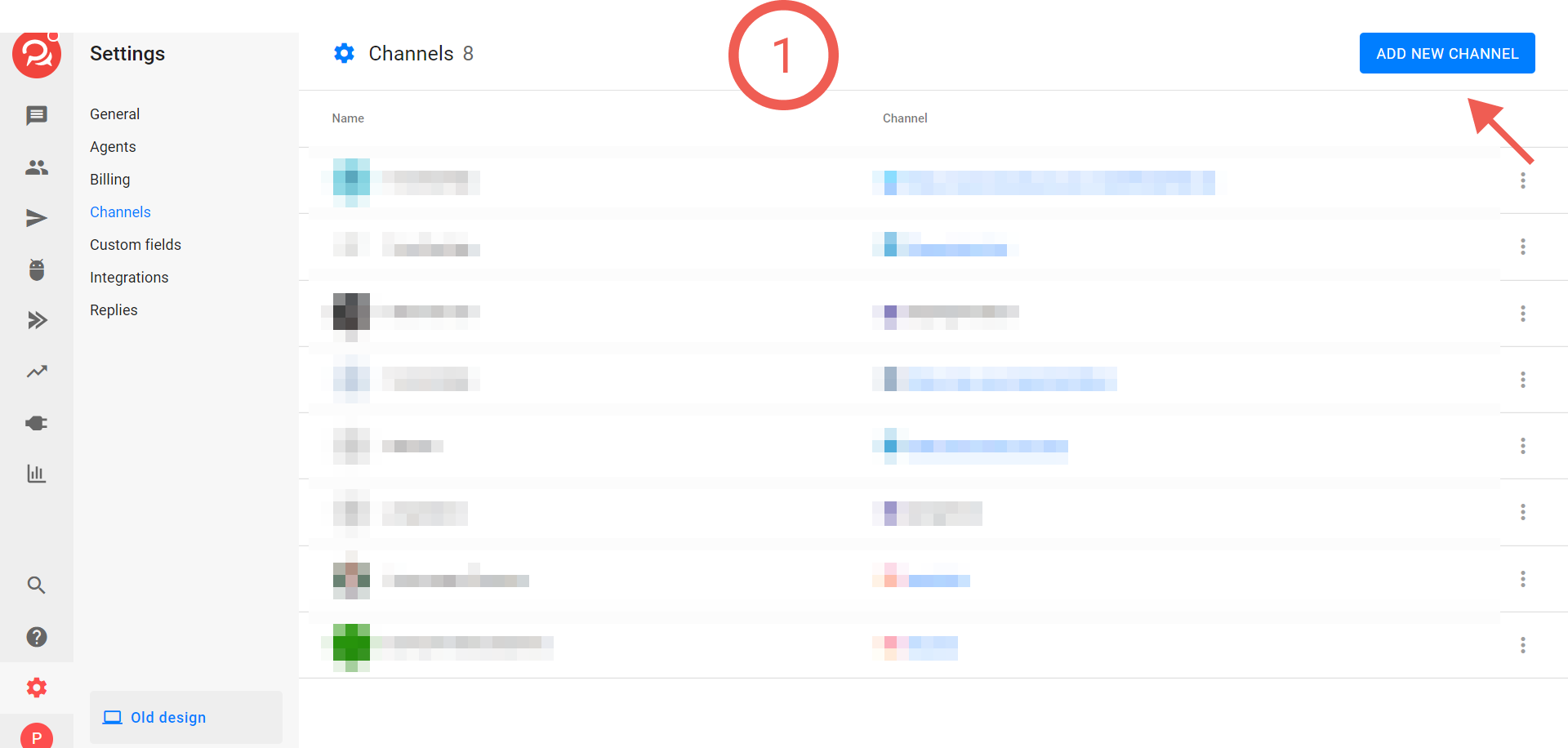 2. Choose channel type – Instagram and click Continue with Facebook – authorize at Facebook if necessary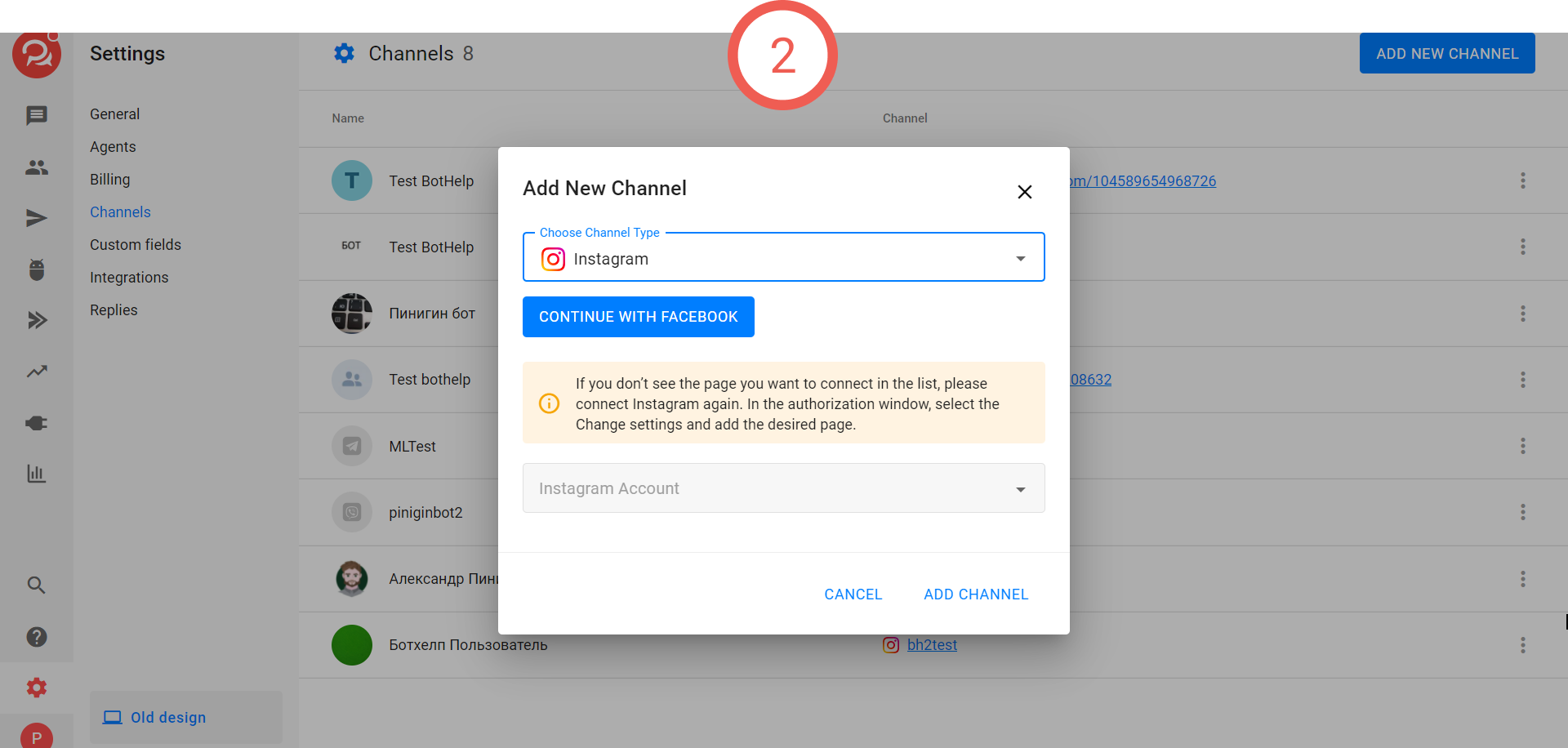 3. Click Change settings
4. Choose one Instagram account that you are going to connect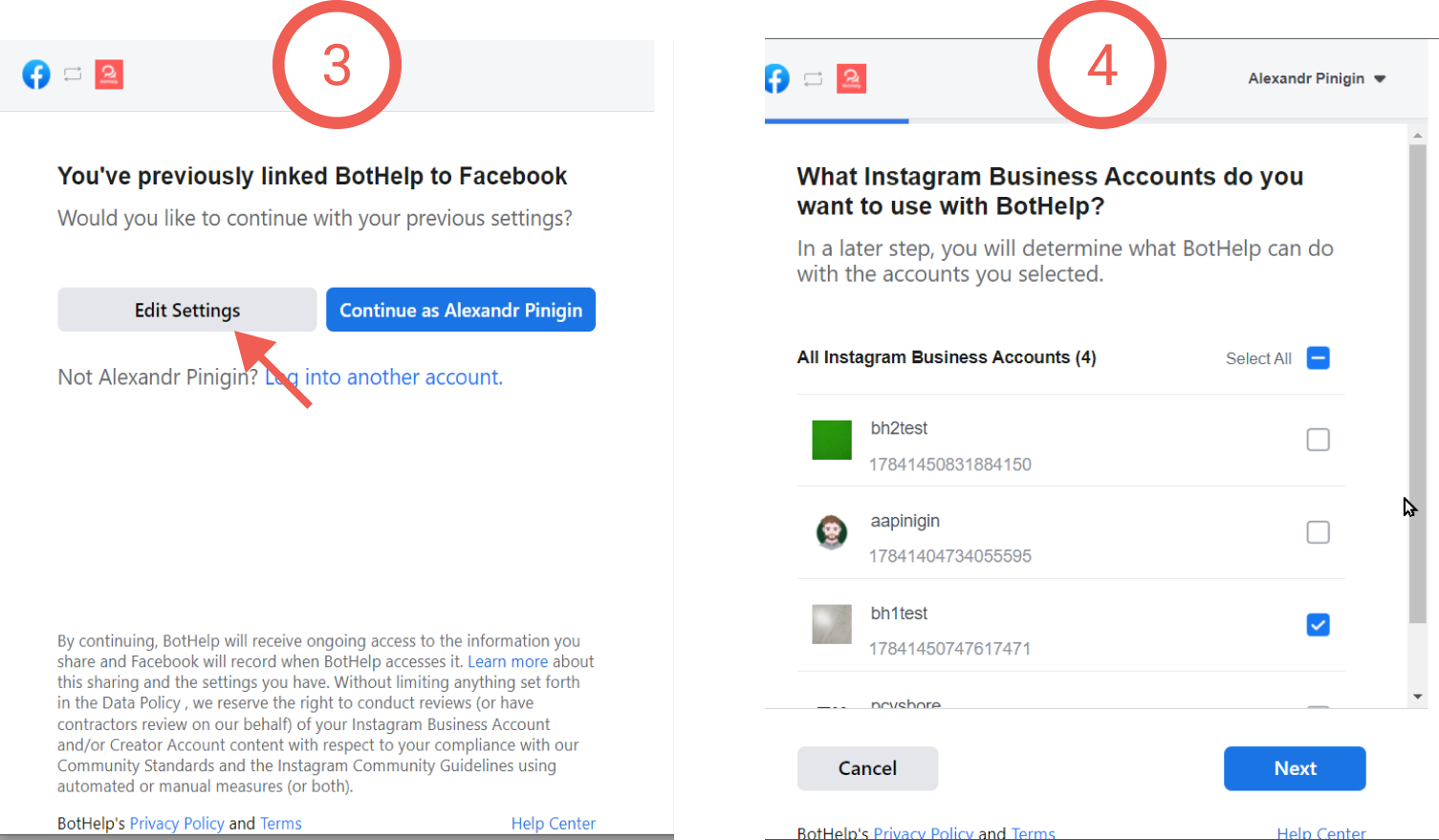 5. Choose one Facebook page that you will be connecting
6. Mark all the checkboxes and click Done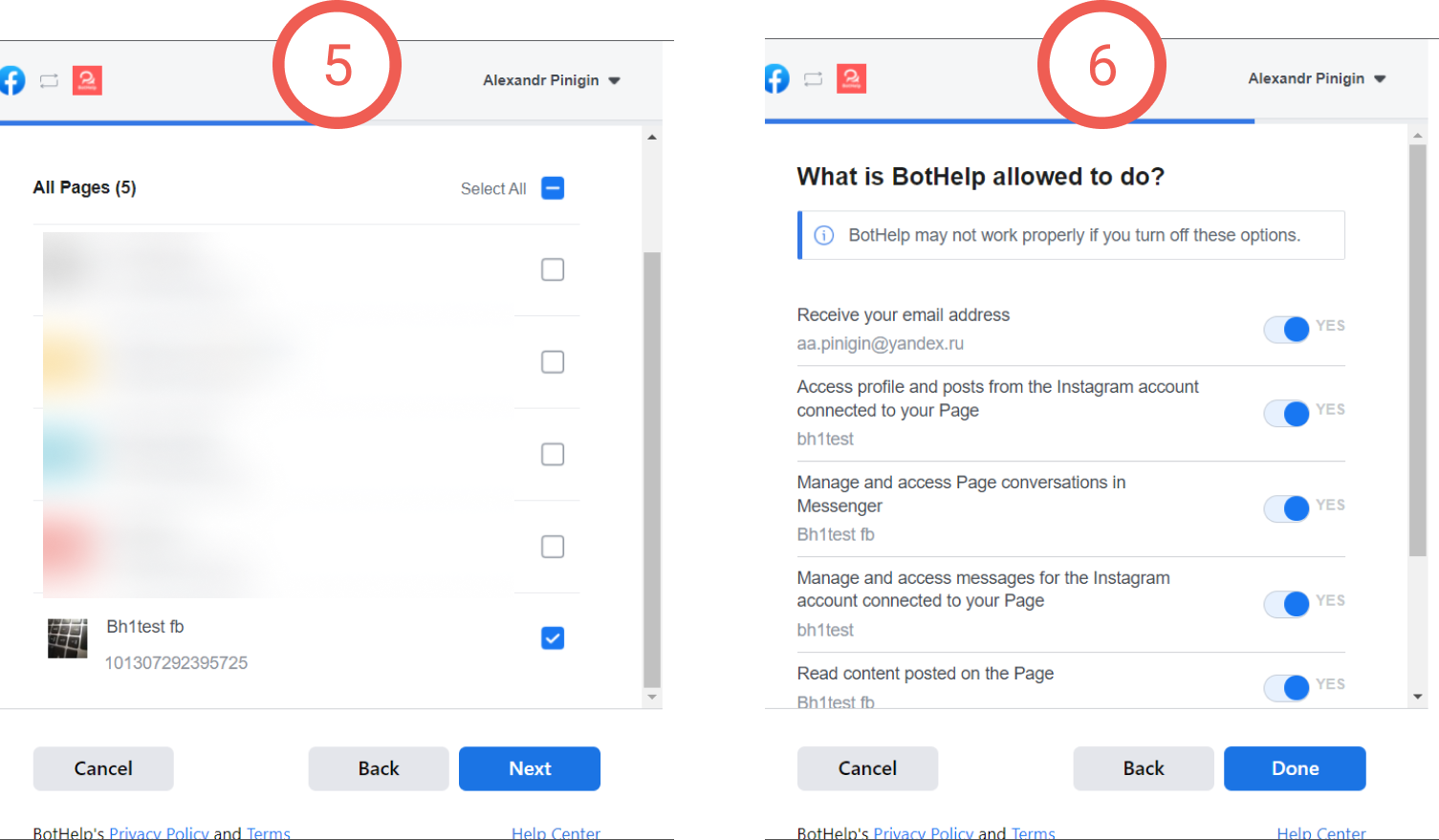 7. If you see the following message, your account is linked and you click OK
8. In the pop-up window you choose Instagram account and click Add channel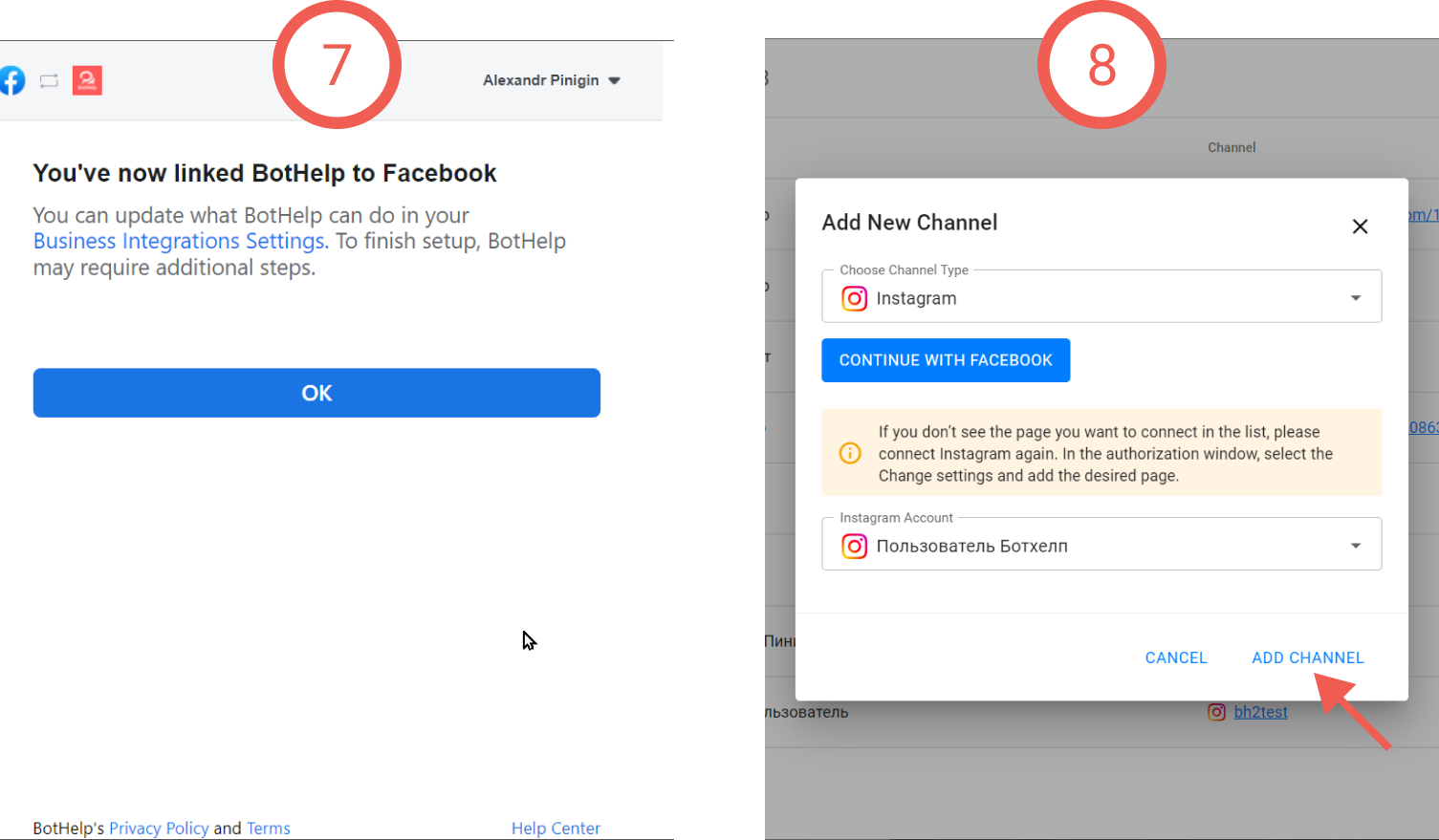 9. Check the box with Privacy settings and click Continue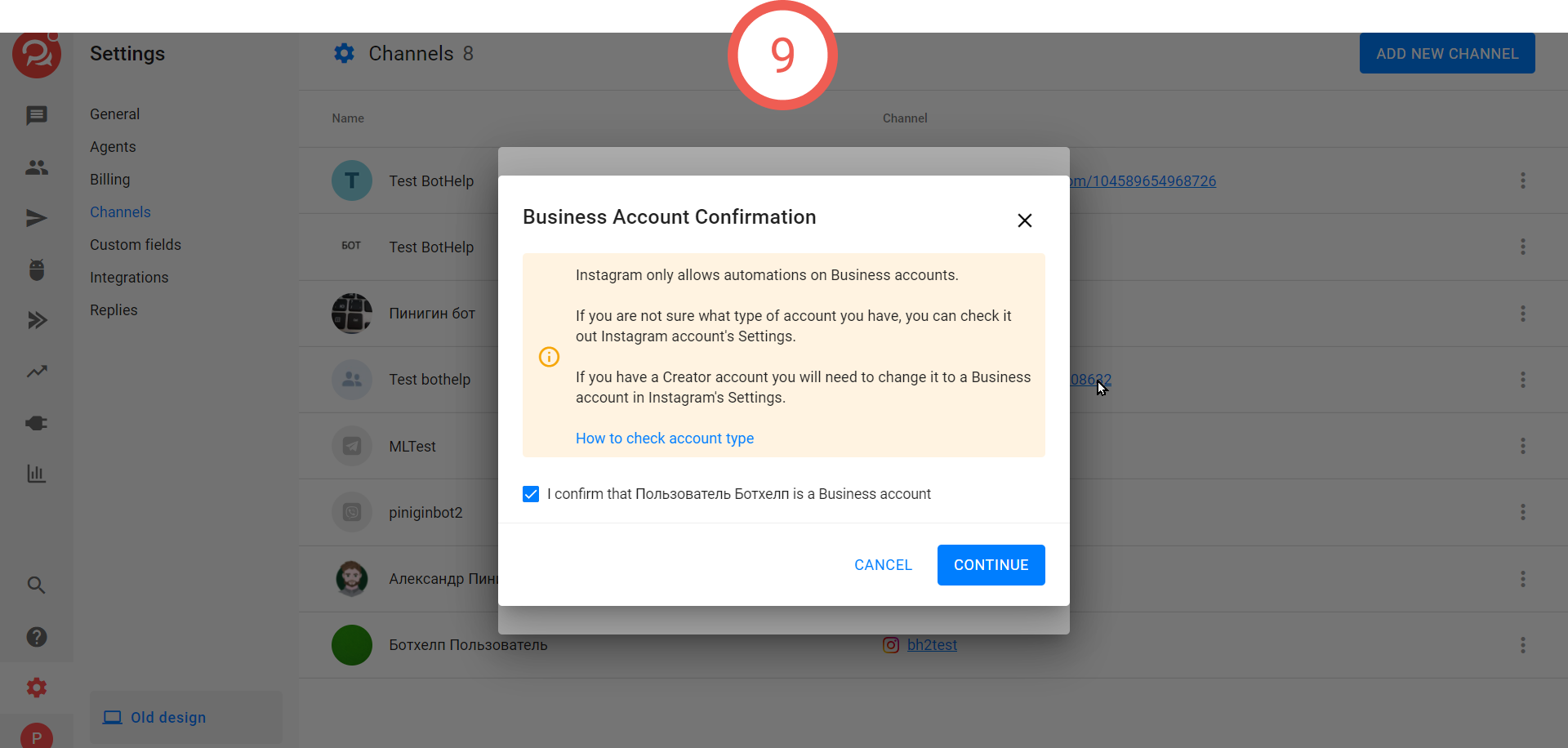 10. If you managed to add Instagram correctly, it will appear in your list of channels.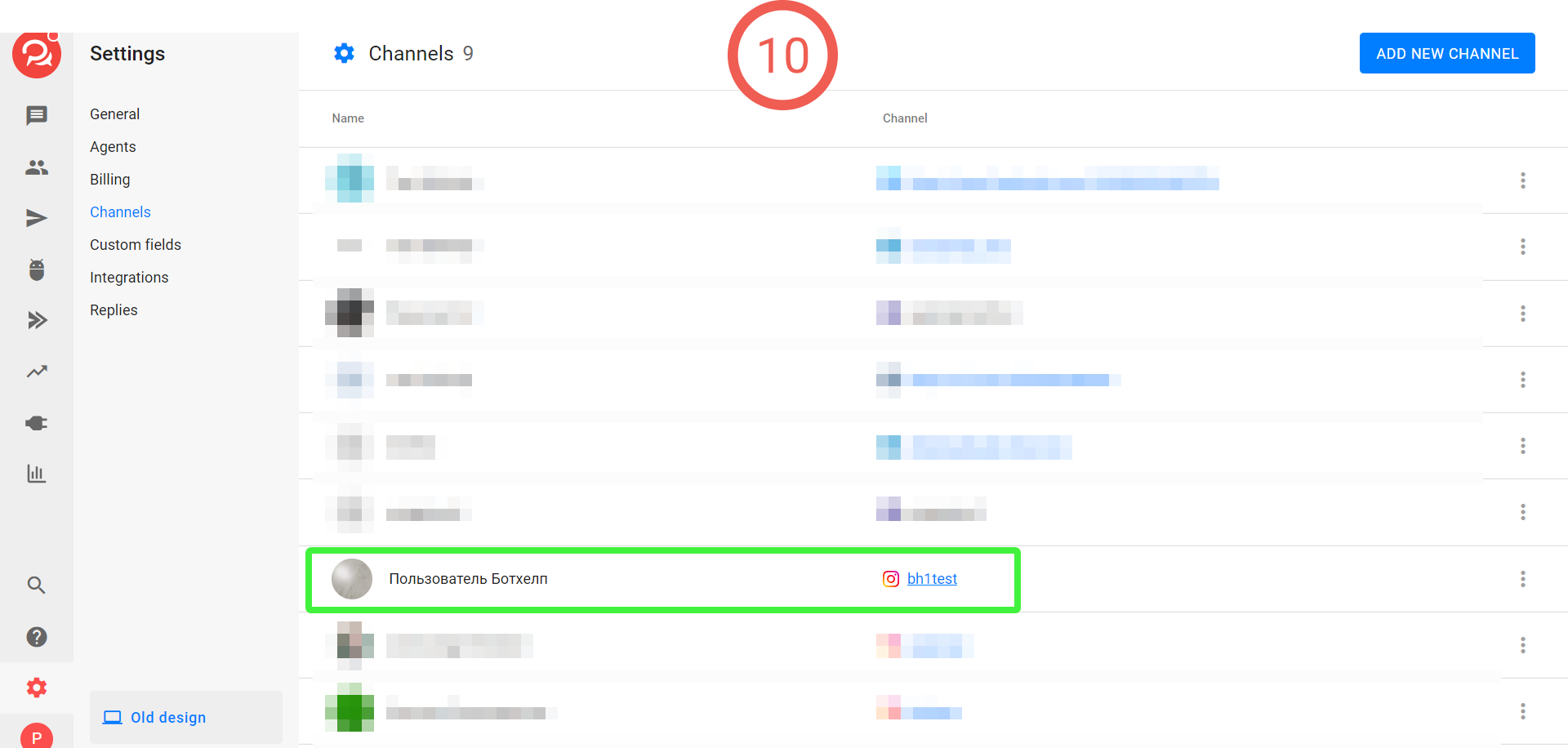 After you successfully connected your Instagram to BotHelp, you can start building your bots.
How to create a bot on Instagram
---
If we have not answered your question, ask our support: hello@bothelp.io
To sign up at BotHelp and get a 14-day free trial click the link: