Integration with Facebook allows you to connect a company page to your BotHelp account. When a user writes a message, you receive his message in your account and can reply to it. The user will receive a response on Facebook Messenger.
Make sure messages are enabled on your page.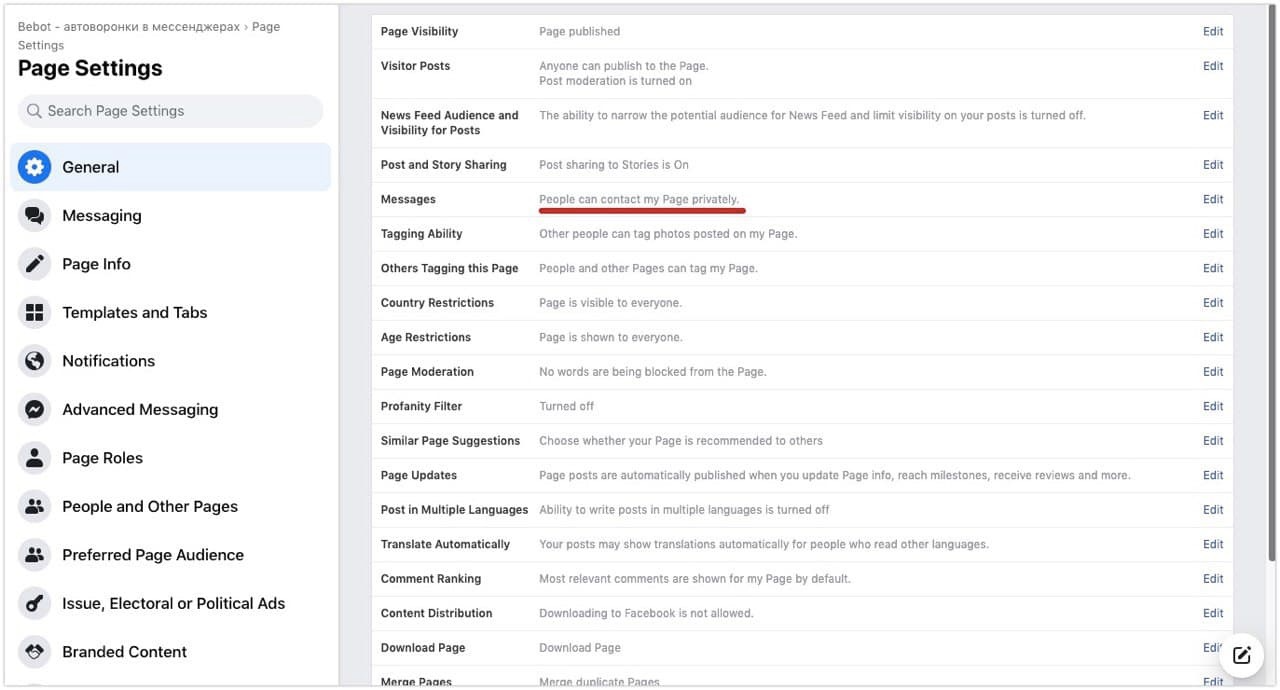 To give the BotHelp application access to a business page, you must be the page Administrator, but not an administrator in the business manager.
If you are an administrator in a business manager, ask another admin to connect the Facebook account to BotHelp, otherwise there may be problems connecting the application and the flow.
If you've used other apps before, go to community settings and uninstall them because they can conflict with the operation of the flow.
Add a channel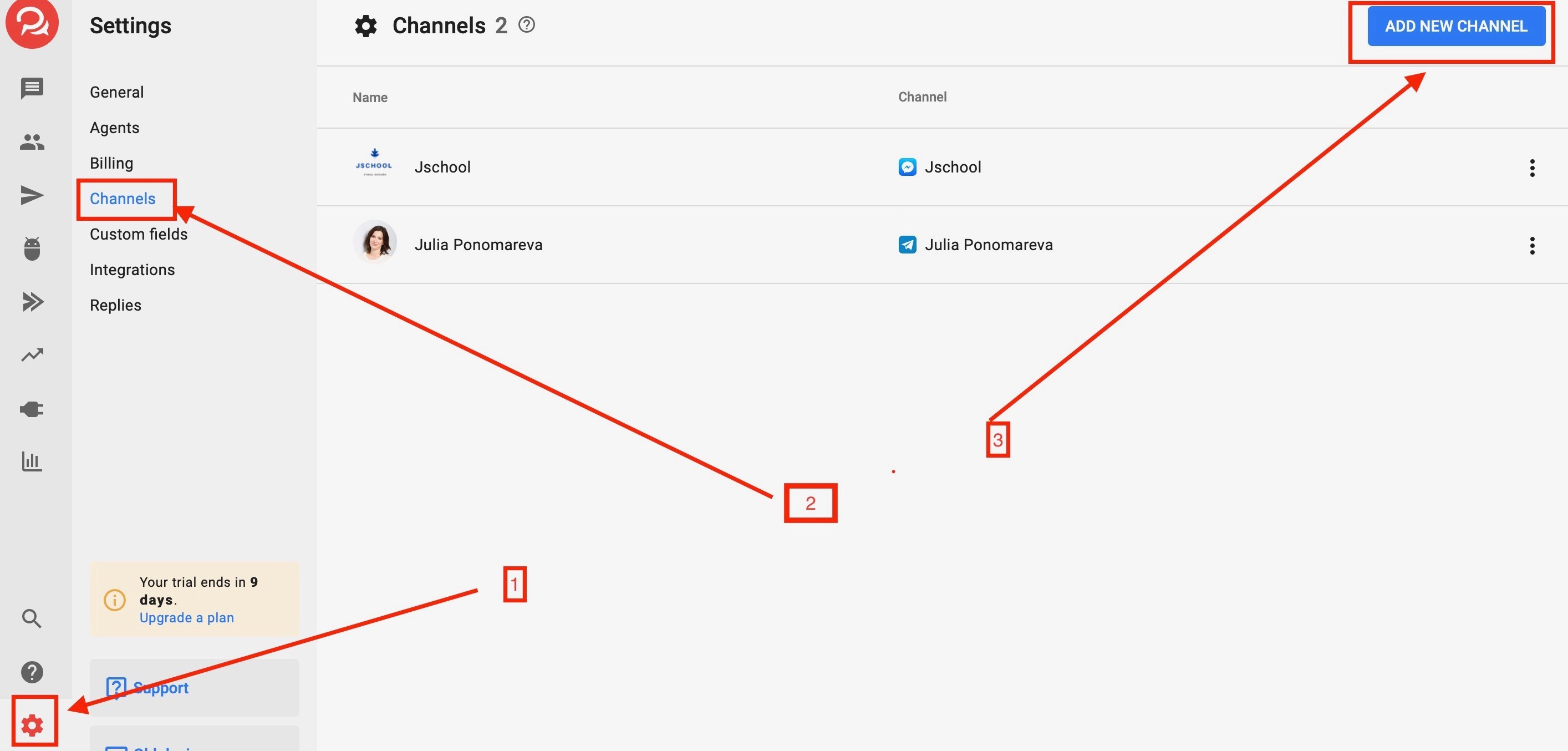 Click the button "Add new channel"

Select Facebook Messenger.

Click the "Connect Facebook account" button.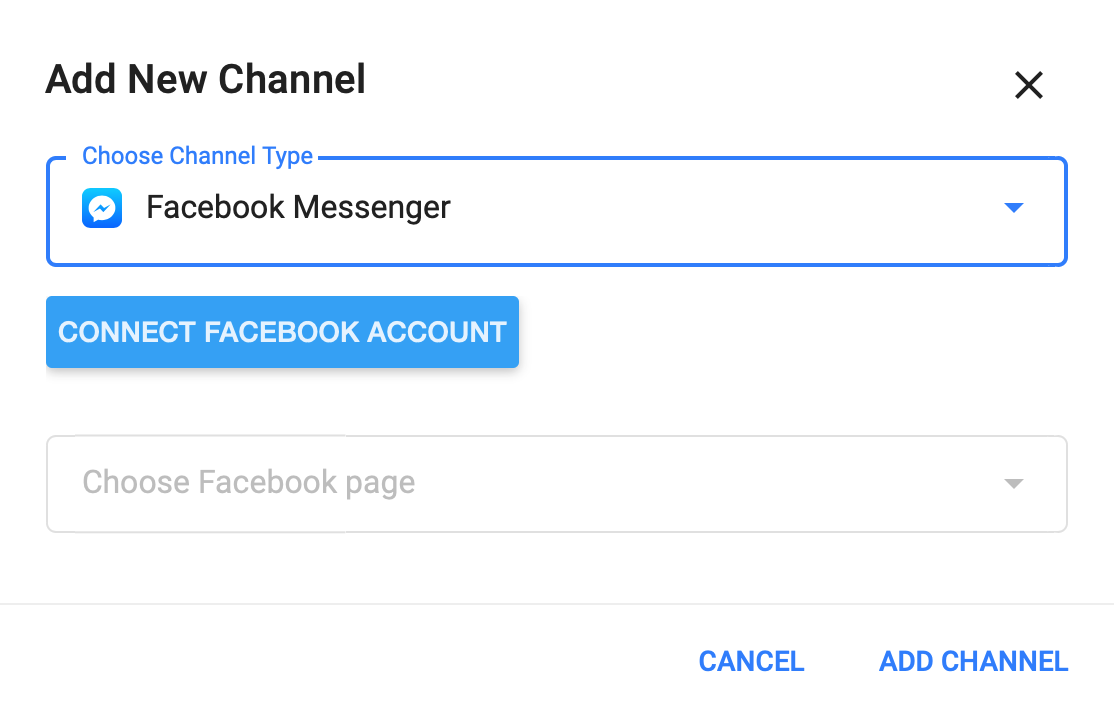 Verify authorization

Give access to the pages that you use for autofunnels in BotHelp, including pages in other BotHelp accounts.

Select the page that you plan to connect to your account from the list.

If the page is not listed, return to the authorization and click the "Change settings" button.
After that, the new channel will be displayed in the list and you can select it when setting up funnels.
Administrate your community all the time
If you stop being an administrator of the FB page, then everything connected with the page stops working, because all requests to the FB API will be rejected by the FB. Therefore, all FB flows will stop working.
(!) After making any changes, reconnect the channel in the platform's account.
Frequently asked questions
Make sure the page is public and accessible to all users.

There is a Facebook business manager bug. If you are the administrator of the page in the business manager, it may be difficult to connect new applications. Therefore, ask another admin of your page to go to BotHelp and connect your community.
You can read how to start a chain is described in these material How to launch a flow.
---
Do you still have a question? Please, write to us in the chat 😃