After you created a flow or autofunnel, give users a chance to subscribe.
There are several options for starting a chain for a subscriber. Next, let's discuss the options in more details.
Launch from a landing page
The BotHelp platform platform allows creating small landing pages. The benefits are a small length (it is recommended to fit a page to one mobile screen) and the added messenger buttons.
By clicking the button on the landing page, the user will go to the messenger and will start a dialogue with the flow.
Messengers
You need to create a landing page and add buttons for all the necessary messengers.
Read more about creating and using mini-landing pages in the article Mini-landing page.
Recommended usage: advertising and other places where you can insert a link to the landing page (with UTM tags).
Launch via Keyword
On the Bothelp platform, you have the ability to create keyword automation. A keyword entered by a user launches a flow or auto-link which you selected in the automation settings.
Recommended usage: in posts, videos, webinars, anywhere you can announce a keyword for subscribers. For example, you can write or say: "Enter a keyword "bonus" in the dialogue with the flow to get a bonus." Do not forget to set up a separate chain to be launched by the keyword.
Launch via Subscription
In the Greeting Automation, create a new greeting. Write a name and select a channel. In Actions, select the flow that will be launched together with a new user's subscription.

(!) This option works only for the initial subscription to the channel, that is, for new subscribers. If you are already subscribed to the channel and try to test this launch option, the flow will not start. However, it will work for new subscribers.
Recommended usage: launch a sales funnel for your subscribers who registered in a flow from search or using a flow link.
Launch via Your Site
You can add and click messenger buttons to your website to launch the flow and the thread. Use button widget for this purpose.
Recommended usage: if you have your own website, you can add a block with messenger buttons to it.
Launch via another flow
At any time in a multi-step flow, you can launch another one.
To do it, select the desired flow in the "Go to step" field. The transition to another flow can be configured after a block or by clicking on a button.
Recommended usage: Customize different scenarios for different subscriber segments.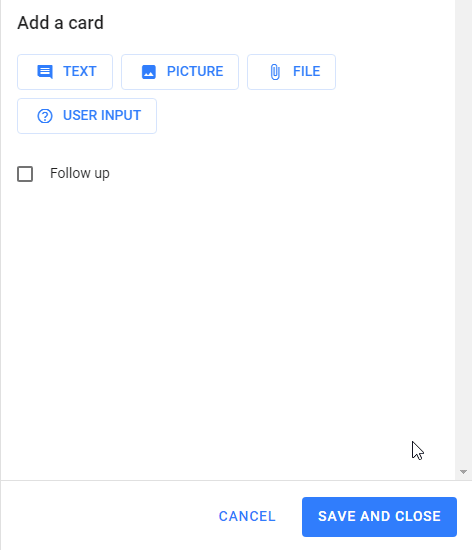 Launch after payment
In the automation settings for accepting payments, you can add an action to launch the flow in case of a successful payment.
Recommended usage: to start a thread of messages for customers who paid.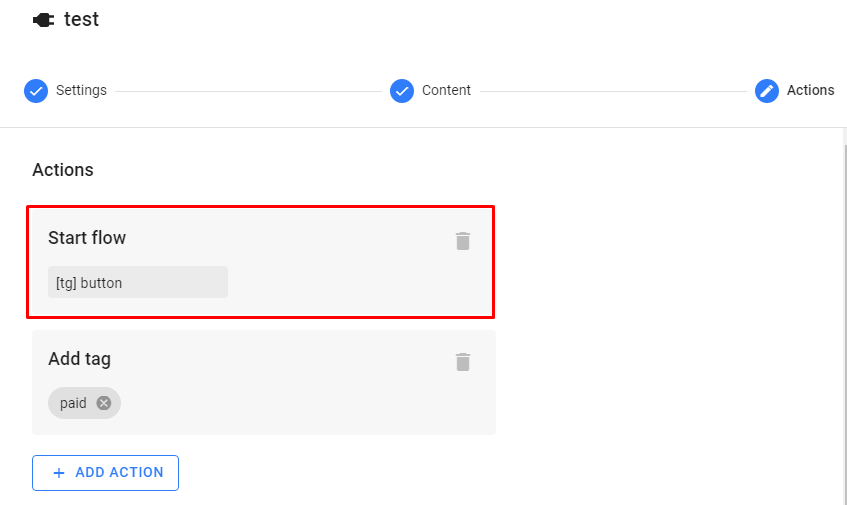 Launch with advertising
This launch option is only available for Facebook Messenger. You can set up an advertisement by clicking on which a user will starts a chat with a flow.
Where to find a link to launch of a flow chain?
Create a mini-landing page with required messengers buttons. Then open a mini-landing page, click a right mouse button, choose 'Inspect Element'.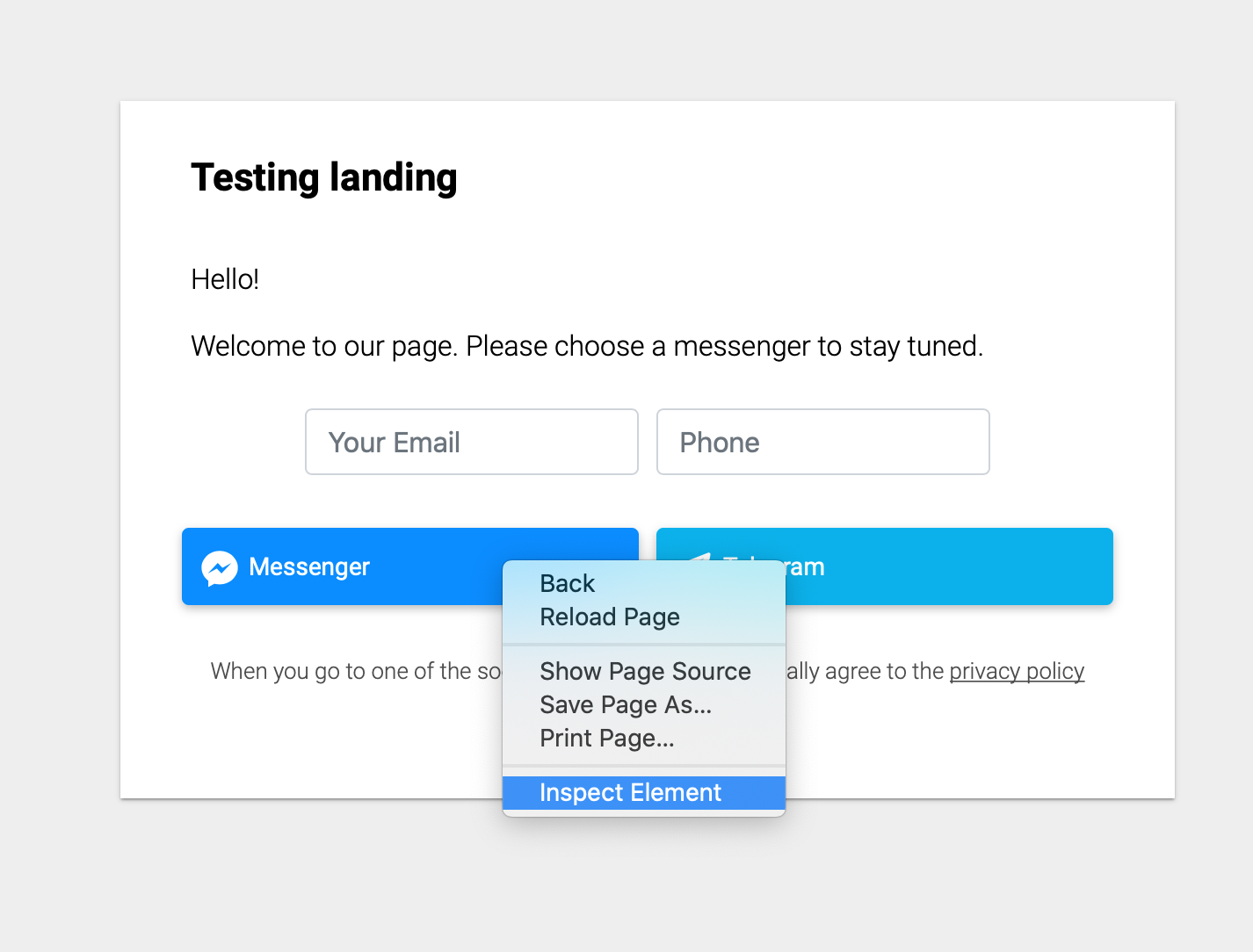 The console will be opened, where you need to find a line with the data-href field and a link of the following type:

Click twice on the link and make a copy.
Pay attention that using this method UTM Tags and goals are not
Note that using this method, UTM tags and targets will not be passed. We recommend to use widget buttons.
In addition to flows, our platform also have Sequences. Their functionality and launch methods are slightly different from flows.
---
Do you still have a question? Please, write to us in the chat 😃