Facebook Business Manager will serve as a central hub where all of your assets will be organised in and can share permissions to partners. You will need one in the case that:
You want to manage multiple assets (Facebook Page, Instagram business profiles, Ad Accounts etc)

An agency will be running the ads for you

You need to manage user access to the right people and right credit lines

You have more than one person managing your Facebook or Instagram Profiles

You set up a WhatsApp Business number and you need to verify your company.
Here is the guide on how to set up the Business Manager.
Go to www.business.facebook.com - > Create Account
Facebook will ask you to log into your personal account, but you may opt to create a separate Facebook account just for using Business Manager.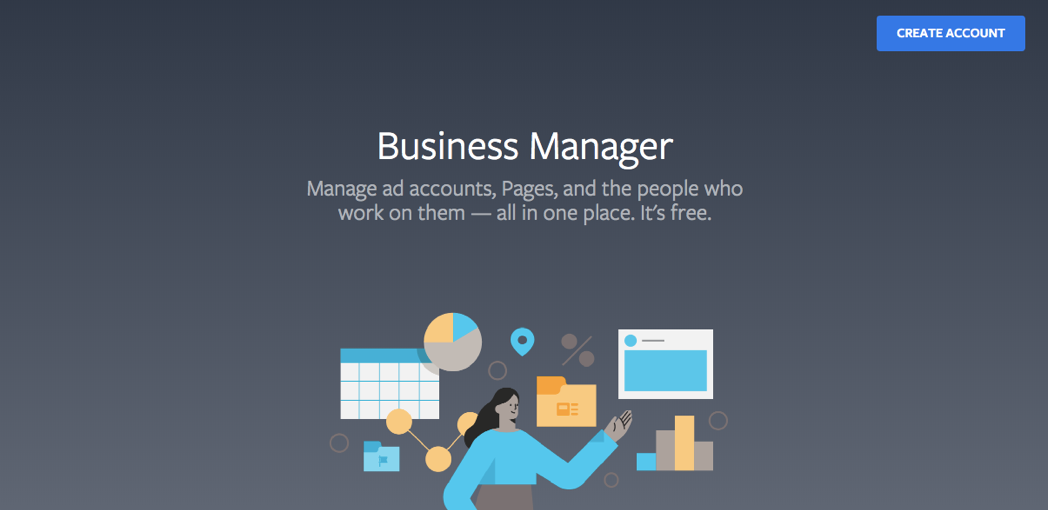 Enter a name for your business, preferably your domain name and insert your full name and email and click on the "Next" button.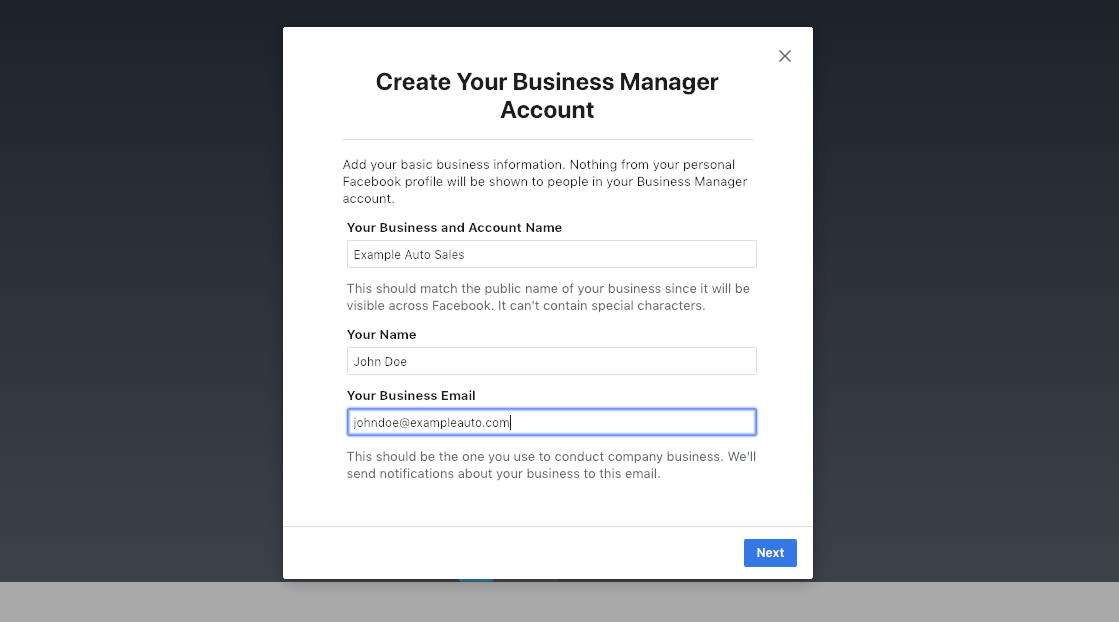 2. As soon as you fill in the form, confirm your email address to receive full access to the account.
3. Setup your Business Manager
Upon providing the information you will be redirected to the Business Manager's Dashboard. Here, you can set up all the basic assets (Pages and Ad Accounts) and also grant and manage the access levels of the people that you will be working with. In order to add assets other than these you need to do so through your Business Manager's settings.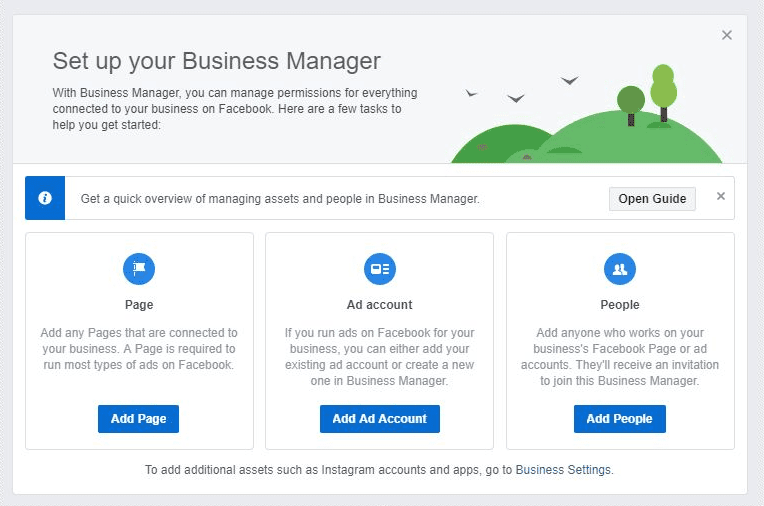 Adding Pages to your Business Manager
Use this option to add any Pages that are connected to your business. You need to provide the name or the URL of the Facebook Page(s) you own. In the case that you do not own one you can either create via the "Create Page" button or request access to it by clicking on the respective button. Adding a Page is required as it is needed in order to run most types of ads on Facebook.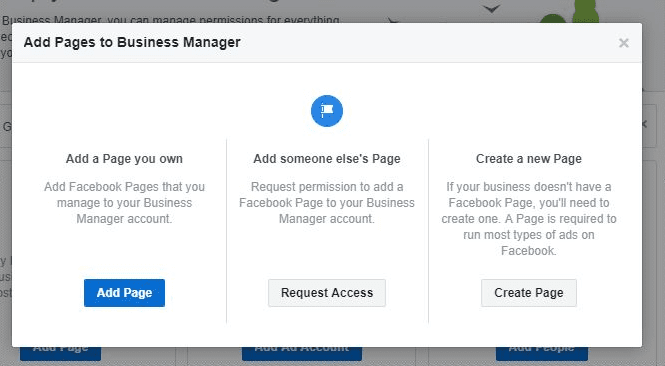 Adding ad accounts to your Business Manager
You can create, add or request permission to access an ad account.
If you run ads on Facebook for your business, you can either add your existing ad account or create a new one in Business Manager.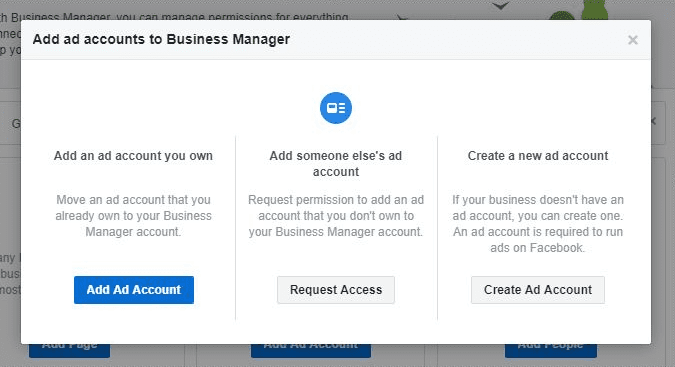 Adding people to your Business Manager
Add anyone who works on your business's Facebook Page or ad accounts. You need to provide an email where the invitation will be sent too. Have in mind two things:
The email shouldn't necessarily be the person's personal email. It can, and it'd be best, if you use their work email.

Нou need to have in mind that the person needs to have a personal Facebook Profile. In the case that they don't have one they will be prompted to create one prior to accepting your invitation. This helps Facebook verify their identity.
Once they accept your invitation to join this Business Manager you can assign them to your business' assets.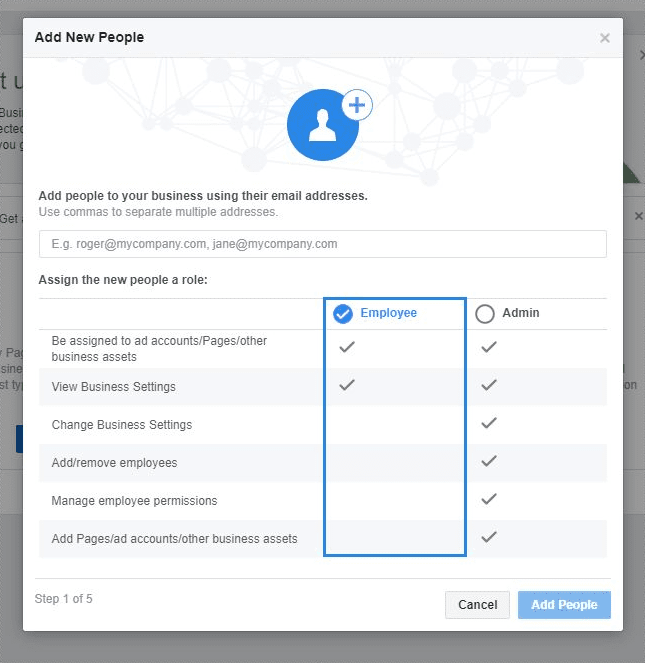 Adding a Pixel to your Business Manager
The Facebook pixel is a piece of code that's placed on your website to report conversions, build audiences and get insights about how people are using your website. Bear in mind that there's a limitation of 10 pixels per Business Manager Account.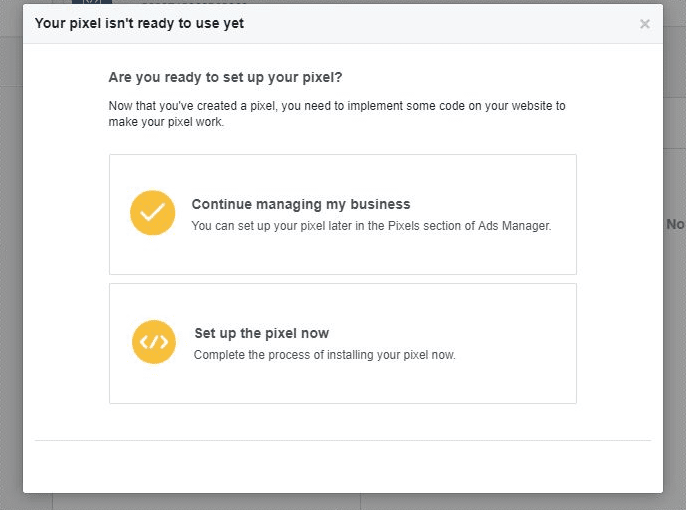 Head over to Business Manager's settings. Under the "People and Assets" tab locate the Pixels tab. Click on the "+Add" button and choose create. Upon creating the pixel you will be prompted to set it up you can either do so now or choose to continue managing your business.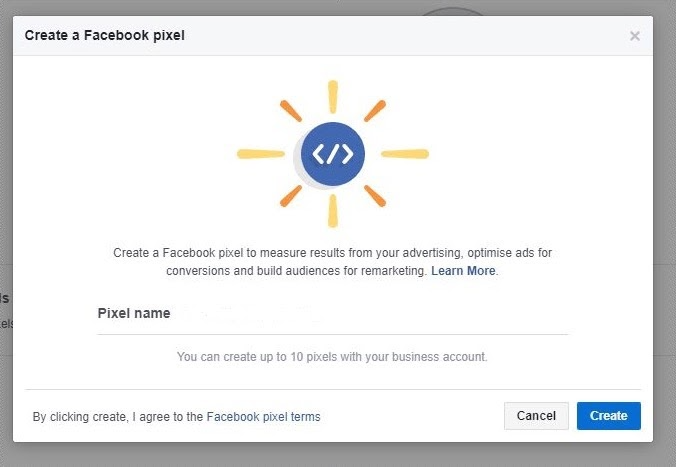 Adding your Instagram Account to Business Manager
Depending on the business field you operate in you might find that having a presence on Instagram makes sense. In that case you will need to add an Instagram account for advertising. To do so, navigate to the Instagram Accounts Tab, click on the "Add" button and fill in your account's credentials. Once you have added your Instagram account, you will want to connect it to your ad account. To do so, click on the desired Instagram account and then "Assign Ad accounts".

Have in mind that both Instagram and Ad accounts need to be under the same Business Manager for you to make the connection. Should you wish to delete it at some point in the future, here's the place you can do so. Find and click on your Instagram account and then click on "Remove".
Read How to verify Facebook Business Manager
---